A-hem, allow me to submit for consideration... The last exchange I had on this forum with my previous account: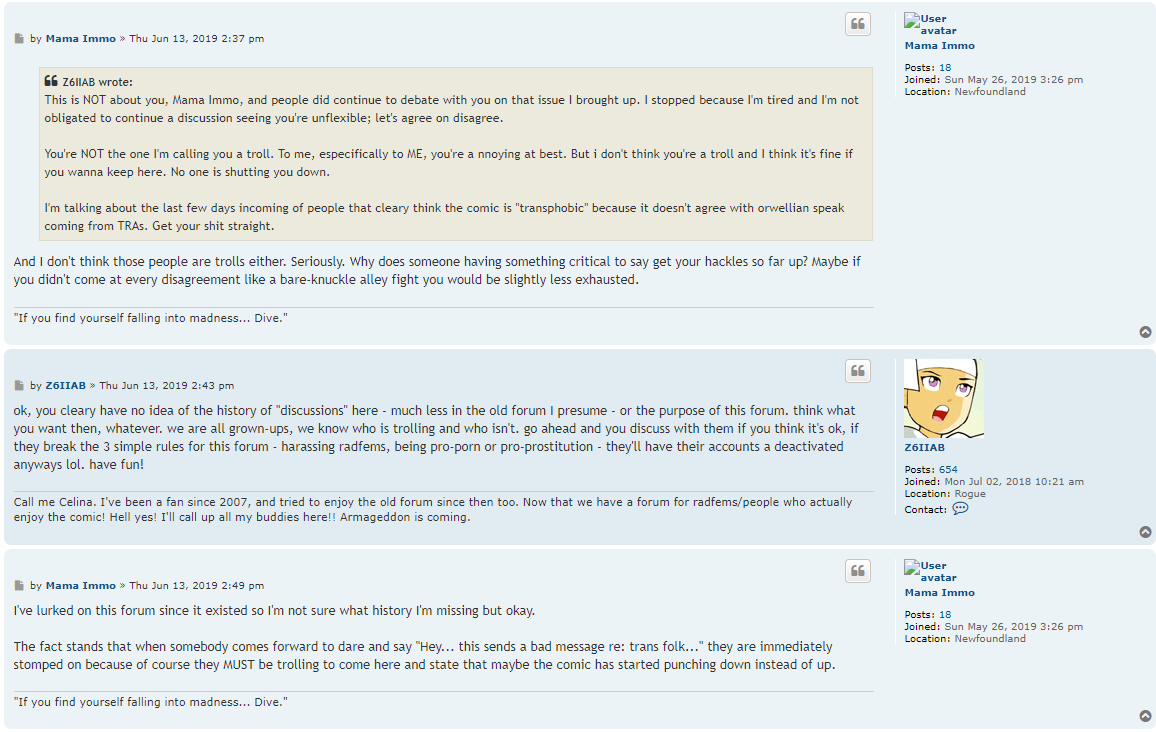 Before any attempt to log in was met with this lovely message:

I fully expect that this account will only survive long enough to point this fact out. But let it be known for the record, I do not, have never, and will never do anything on this forum to break it's cardinal rules. Disagreement is not an attack. Debate is not an attack.
But I was banned anyway. So what message does that send?